Property Maintenance & Management
Enjoying your own property is one thing, maintaining it is something different. During your absence you may find several difficulties:
you don't know what's the status of the house and its environment, especially after bad weather;
the house is not clean, the pool is not open and the garden is not done upon your arrival or the arrival of your guests;
you may want to have done some works in the house or in the garden while you are not there since you don't want disturbance when you are in Italy, but you don't have any one to organise and supervise this for you;
you don't have any one to check your property before the arrival of guests and support the guests during their stay in case of property related issues and emergencies;
you don't know where to go or what to do in the Italian bureaucracy on local, regional and national level: taxes, contributions, insurances, rental authorisations, real estate related permissions and certificates, etc.
Obviously, this doesn't fit within your dream. In your absence you want everything to be settled and when you are in Italy you want to relax and enjoy your own place. Property Management takes all the worries out of your hands: every day, all year round.
In your absence you want everything to be settled and when you are in Italy you want to relax and enjoy your own place.
Based on an intensive intake we will make a property management plan for your property that is fully customised to your specific demands. SpecialUmbria can perform a wide range of activities for you in this respect:
Local representation
acting as key keeper to the property;
acting as owner representative during his or her absence towards staff, suppliers, authorities, also in connection to condominiums;
acting as liaison for security issues;
settling insurance claims related to the property.
Operational management
managing and checking cleaning staff, pool assistant, gardener and other third party staff for whom Property Manager also acts as reference person;
being present to assist with smaller works that need to be done inside or outside of the property;
performing ad hoc inspections after bad weather (heavy rainfall, strong wind, etc.);
ventilating (open and close windows and doors of) the property so that adequate air humidity levels are kept and problems are prevented;
checking specific items to be indicated by the owner.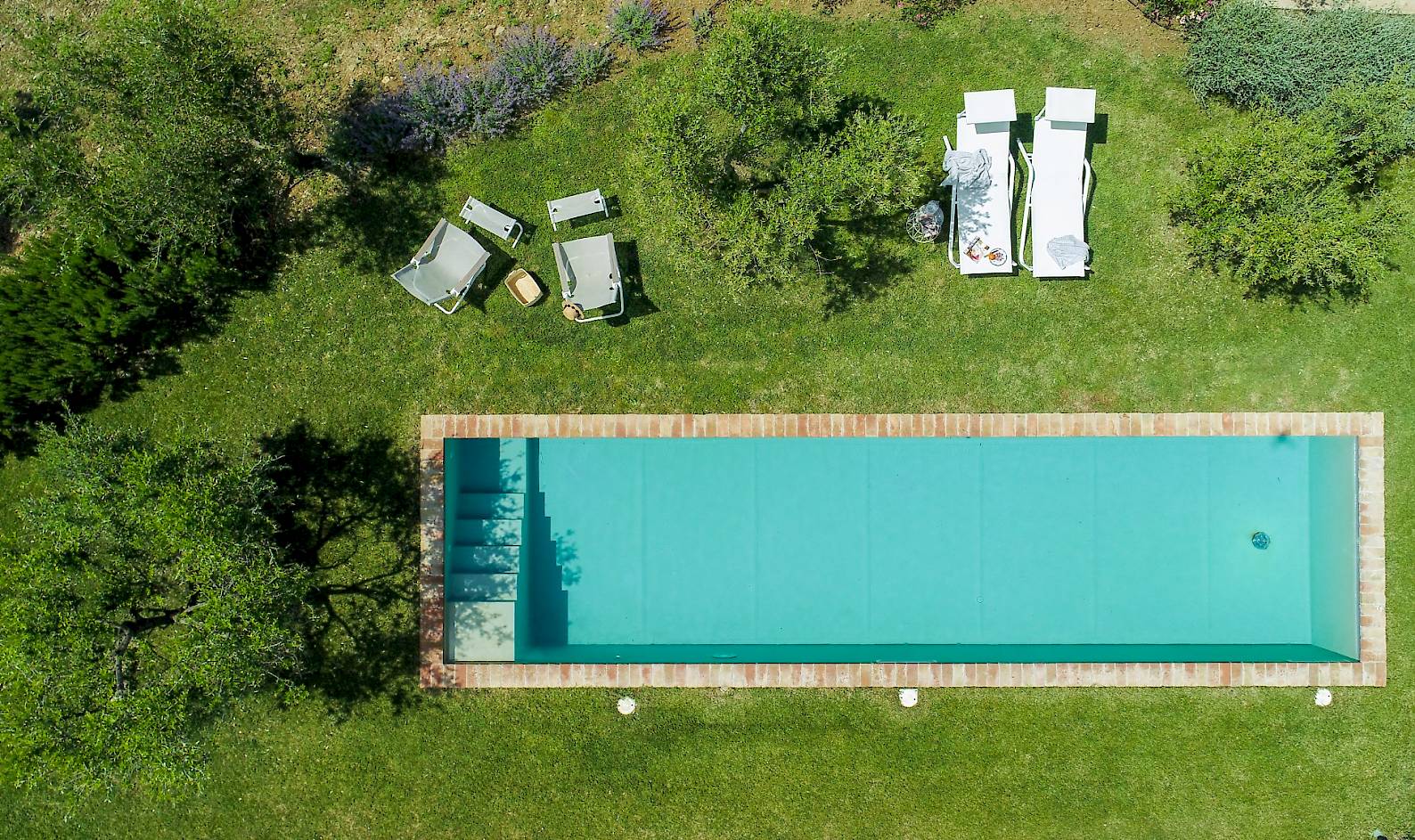 Guest management
checking the property the day before arrival of the owner and/or his guests: garden is done, house is clean and heated or cooled (aircondition) if required, beds are made up, the pool is open and clean (and even heated) if required, necessary repairs have been carried out; if desired the refrigerator is full and flowers are on the table: the property feels 'welcome';
welcoming the guests on the day of arrival, explain them the proper use of the house and if needed receive the security deposit;
being available during the guests stay for any queries and/or to resolve eventual problems;
being present during the check out of the guests, check for any damages/missing items and settle the security deposit;
preparing the visit of next guests.
Financial management
providing regular (monthly) payments to staff, paying invoices and keeping an adequate cash book;
managing local bank account including checking of any foreseen rental income to arrive in time;
producing frequent financial overviews regarding the property (cost/rental income);
liaising with local accountant and owner concerning all standard tax issues regarding the property (income and property tax).
Advice
communicating extensively at least once a month and more often if necessary, on the status of the property including discussing all relevant items concerning the property;
advising on smaller and larger modifications to the property to enhance the habitability and rent ability of the place;
checking frequently the state of furniture, bed linen, towels, kitchen equipment, etc. and advice when replacement, additions or repairs seem to be necessary;
evaluating regularly but at least once a year extensively with owner.
The above overview gives a broad range what SpecialUmbria can organise for your property. Your property assignment against a fixed monthly fee will be set to your specific needs and wishes.