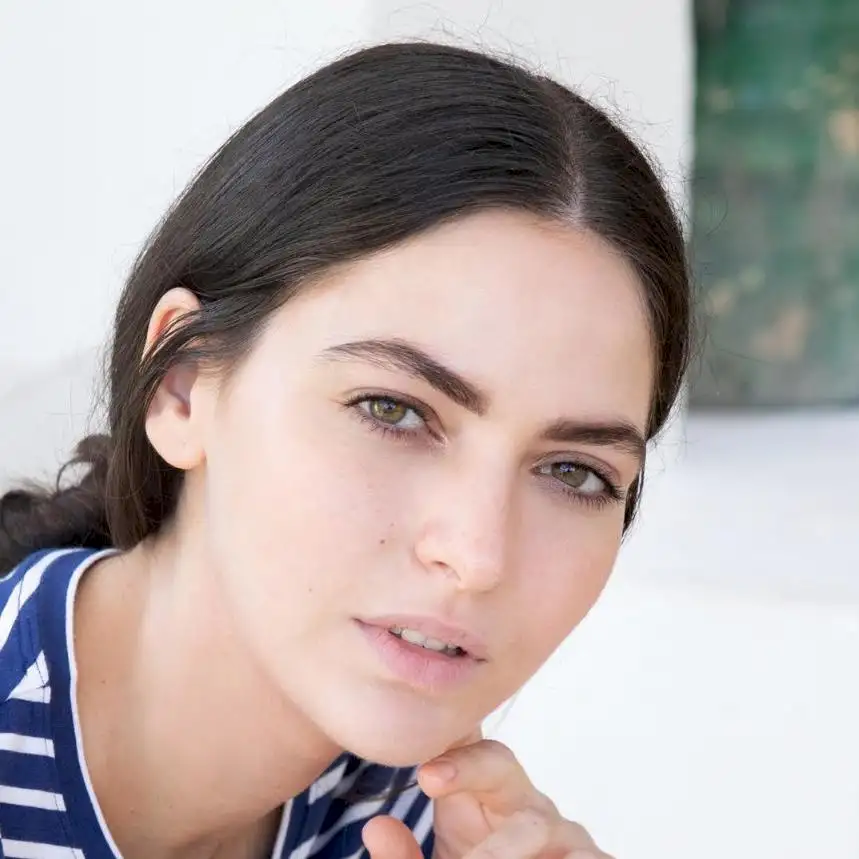 Written by Benedetta Canale
modified 7 May 2023
7 min. read
---
If you're planning a trip to Puglia, then you'll be glad to know that here are some of the best beaches in all of Italy. We listed the most exclusive ones for you.
Between the east and the west coast, Puglia really hides some of the most marvelous water spectacles of all time. On the Adriatic coast you'll mostly find rocky spots, while on the Ionian coast you'll find beaches with nothing to envy to the Maldives, no offense.
Particularly from June to August, the most renowned ones can get quite busy. This is why we collected some of the less known, very local, stunning beaches of Puglia.
Spiaggetta Patruno
This beach is the best well kept secret of the Costa Merlata, the stretch of coast near Ostuni. It has ample parking and a lido, Paragrafo 25 (a beach club on the rocks with sun beds, a bar and services). Coming down the few steps that separates the parking and the wide sandy beach you'll be amazed by the stunning view of this heavenly cove nestled between low and almost flat rocks, perfect to jump into the clear blue water.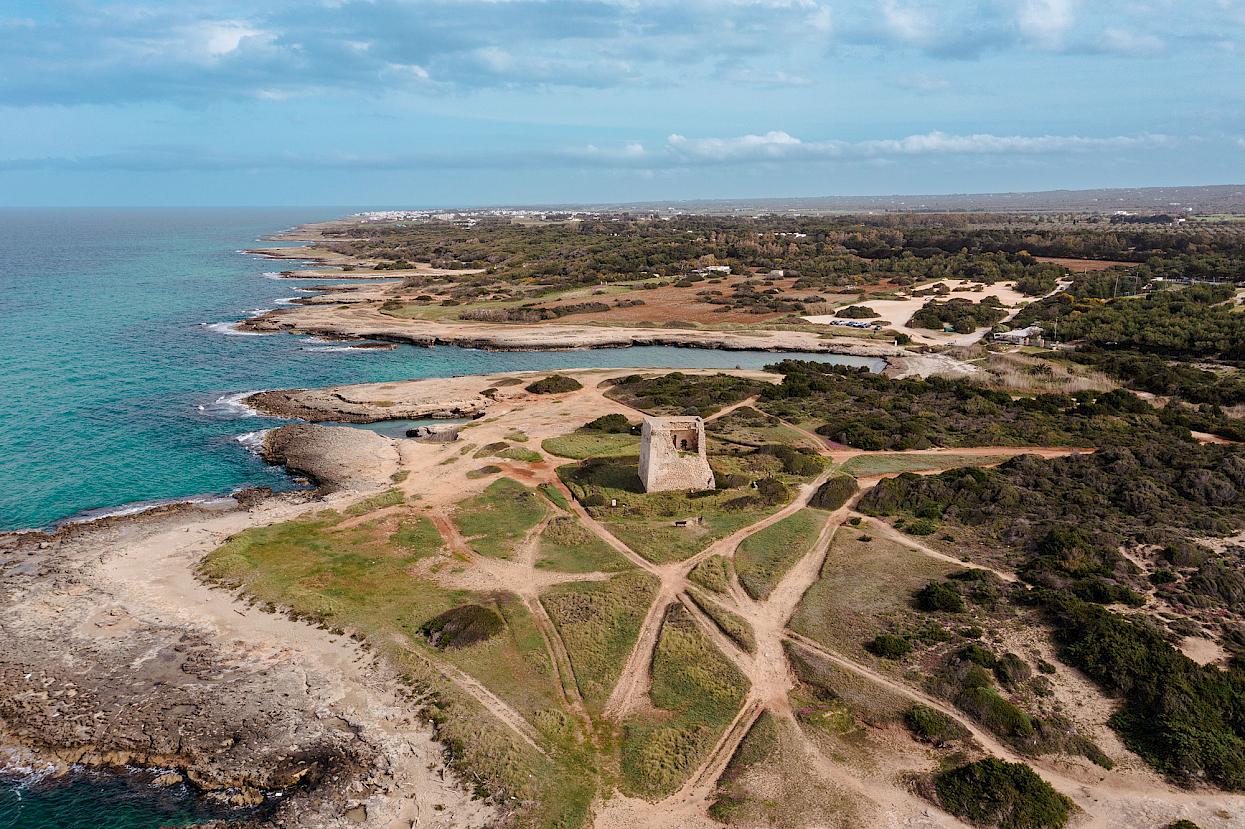 Torre Pozzelle
It will become your go-to beach from the Ostuni-Carovigno area. This coastal stretch is characterized by a series of small sandy coves (five to be precise) interspersed with large stretches of rocks, lapped by the sea and surrounded by the Mediterranean scrub, typical of coastal dunes. An ancient Aragonese tower built between 1565 and 1569 acts as a lookout for this uncontaminated landscape. You will find a vast parking lot and the FraMari beach bar that serves food and drinks from breakfast to dinner. If you're lucky enough you'll find yourself in one of their live music nights. 
Torre Guaceto
Located between the cities of Brindisi and Carovigno, Torre Guaceto is a natural reserve and protected area awarded for its sustainable fishing activities, enhancement of the territory and eco-compatible mobility. A WWF oasis is part of the reserve and recognized as a Special Conservation Area and Special Protection Area. It covers 1,800 hectares along one of the most preserved and representative stretches of the Adriatic coast, with marshes and dunes up to 10 meters high and a Saracen tower. The Torre Guaceto Marine Turtle Recovery Center is located in Punta Penna Grossa and it is named after Luigi Cantoro, historic WWF activist from Brindisi, who devoted his life to the defense of Torre Guaceto. The Center's main objective is the protection and conservation of sea turtles, through the rescue, care and rehabilitation of specimens found in difficulty.*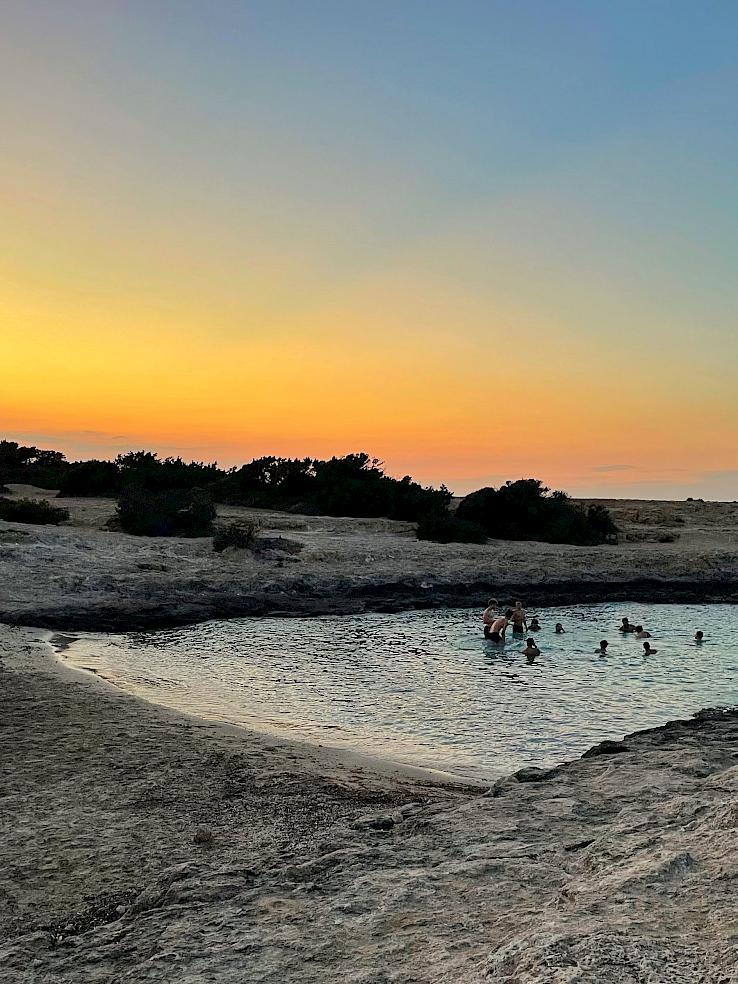 Monaco Mirante
It is located between Campomarino di Maruggio and San Pietro in Bevagna, north of Porto Cesareo (one of the most famous destinations), and is little known, therefore ideal for those who do not like crowds. It's a wild but marvelous and peaceful very long stretch of sand interspersed with low and easily passable rocks. From the Litoranea road you will find several points to access the beach. Consider that you won't find any Lido (equipped beach with services) but that's a small price to pay to escape the touristic chaos. 
Faraglioni di Sant'Andrea 
A bay where high ivory-colored cliffs run sinuous along the coast and where gigantic stacks rise up a few meters from the shore. The Faraglioni of Sant'Andrea, in Puglia, are a true work of art created by nature. Wind and water have sculpted the giant arched and towering limestone formations that emerge from the crystal clear water. High cliffs plunge straight into the sea hiding ravines and caves. The "Arco degli Innamorati" (the lovers' arch) has become the symbol of the area, a unique setting for an unforgettable swim between its walls.
Spiaggetta dell'Orte
The Spiaggetta dell'Orte is located about 4 kilometers south of Otranto, it is surrounded by the Palascìa lighthouse (the easternmost point of Italy) and the Bauxite quarry (a very instagrammable spot). The beach is a succession of sandbanks, both sandy and rocky, and sandy coves protected by a fragrant pine forest behind. The sea is wonderful, with shades from turquoise to cobalt blue, with sloping seabed, sandy but full of rocks near the shore. If you prefer the comfort, you can choose lido Baia dell'Orte: it has services, sunbeds and a restaurant.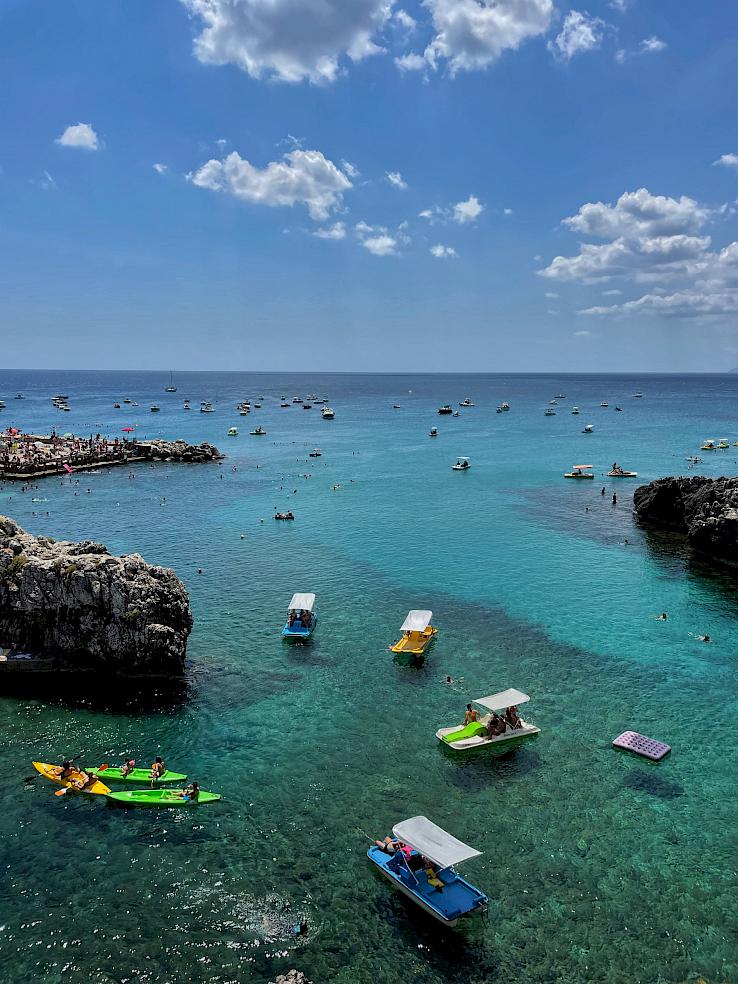 Spiaggia Di Porto Miggiano
This beach is a natural spectacle. Porto Miggiano beach is located in a U-shaped inlet overlooking the sea and you'll reach it by descending 100 steps carved into the rock. Baia di Porto Miggiano is in the town of Santa Cesarea Terme (that hosts also the famous and stylish lido Bagno Marino Archi), known for the presence of beautiful beaches and for being a famous spa resort full of natural springs with sulphurous-salt-bromine-iodine waters. Porto Miggiano bay is characterized by seabeds full of wonders to explore, the ideal place for snorkeling in Puglia. The area is also characterized by the presence of beautiful stacks and prehistoric caves such as that of Romanelli.
Marina Di Castro
The village of Castro is divided into two areas: Castro Marina, where the ancient port is located and boats seem to float above the transparent water, and Castro Superiore, positioned on a hill in a beautiful panoramic location with a castle that dates back to the mid-sixteenth century. The coast of Castro Marina, like almost the entire Adriatic coast, is rocky and jagged, the seabed high and dotted with many caves and ravines that are a real marvel to visit by boat accompanied by expert guides. The Zinzulusa cave is certainly worth a visit, the name of which recalls the dialectal term used to recognize stalactites. In Castro there are no sandy beaches, however, you can swim in an access point near the Zinzulusa and in a public bathing place called Punta Correnti. Continuing south on the coast road you will find "La Sorgente" beach club. Note that the water is a few meters high and therefore not really suitable for children.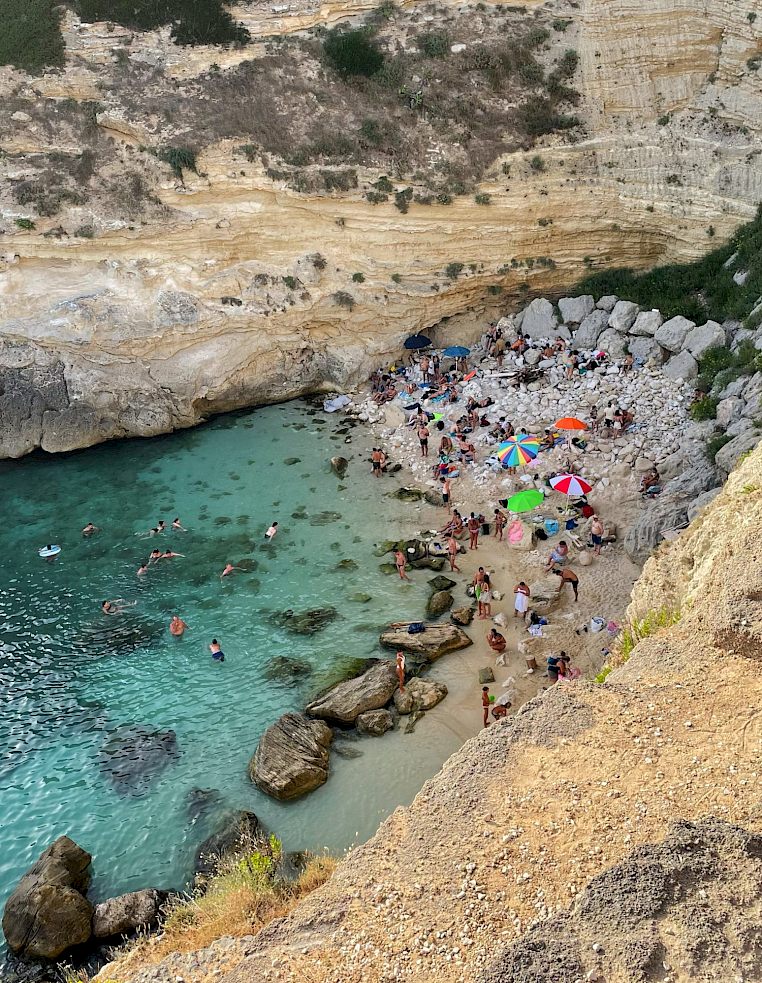 Punta Pizzo
A wonderful bay set along the Gallipoli coast and immersed in an uncontaminated scenery, not far from Punta della Suina (one of the hotspots of Puglia). Its beauty is inextricably linked to the 700 hectares of the Isola di Sant'Andrea Regional Natural Park, to which it belongs. The coast here is low and easily practicable, rocky stretches alternate with glimpses of soft and warm sand.
An intimate and reserved place, perfect for those who love to experience total contact with the most pristine nature, away from the chaos and super-crowded destinations.
Marina Serra
Marina Serra is a very small but incredibly fascinating spot with its crystalline colours, clear waters, high cliffs, wild landscapes, characteristic fjords and inlets. A fraction of the municipality of Tricase, it overlooks the Adriatic Sea and is just 15 km from the elegant Santa Maria di Leuca, the southern end of Salento. Marina Serra is bordered to the south by the Promontory of Calino, which dominates the locality; to the west by the coast road that connects Otranto to Leuca and to the north it is circumscribed by Tricase Porto, the fraction of Tricase overlooking the sea, characterized by caves, small inlets and a low, rocky cliff.
*Visits are possible by reservation:
On land: guided tours aimed at the various habitats of the land reserve such as the wetland, the Mediterranean maquis and the dune belt.
At sea: seawatching or diving
Tel: Consortium Secretariat +39 0831 990882
Guided tours +39 331 9277579
WWF volunteer Brindisi +39 370 3227665
Address: SS 379, Serranova exit – Carovigno (BR)
Email: segreteria@riservaditorreguaceto.it / brindisi@wwf.it
Do you also want to discover Puglia? Have a look at our holiday villas in Puglia here.
---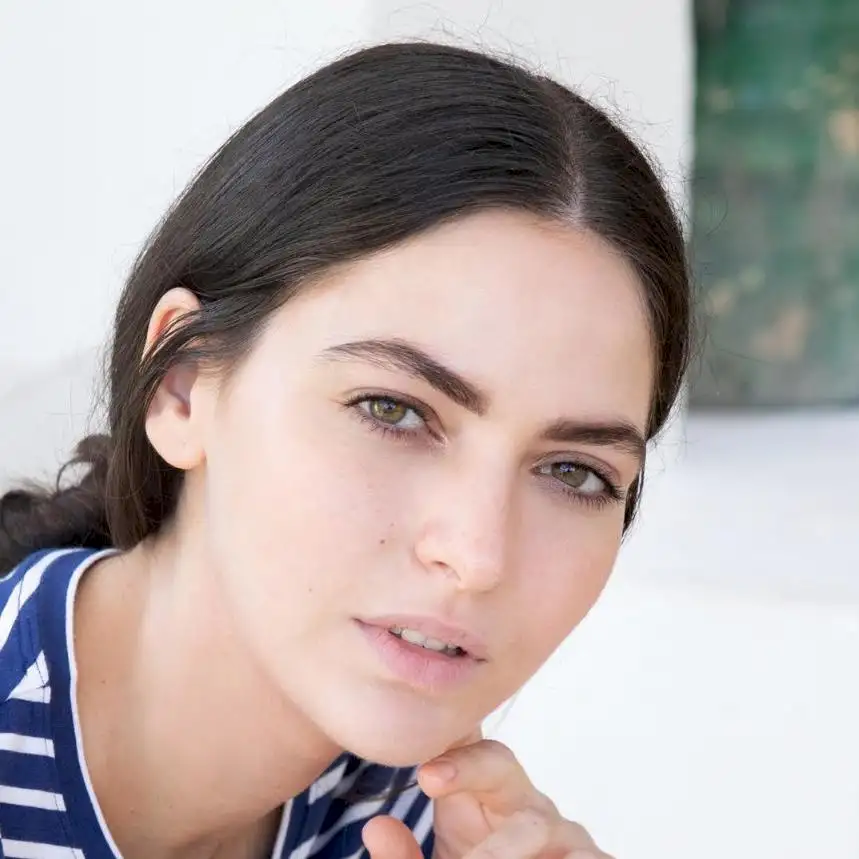 Benedetta Canale
I'm an art director, foodie and life enthusiast from Rome with Umbrian roots. I lived in Florence to study arts, and in Puglia to work in hospitality, kitchen and events. Food is my religion and I love to share my favorite places because food always tastes better when shared.