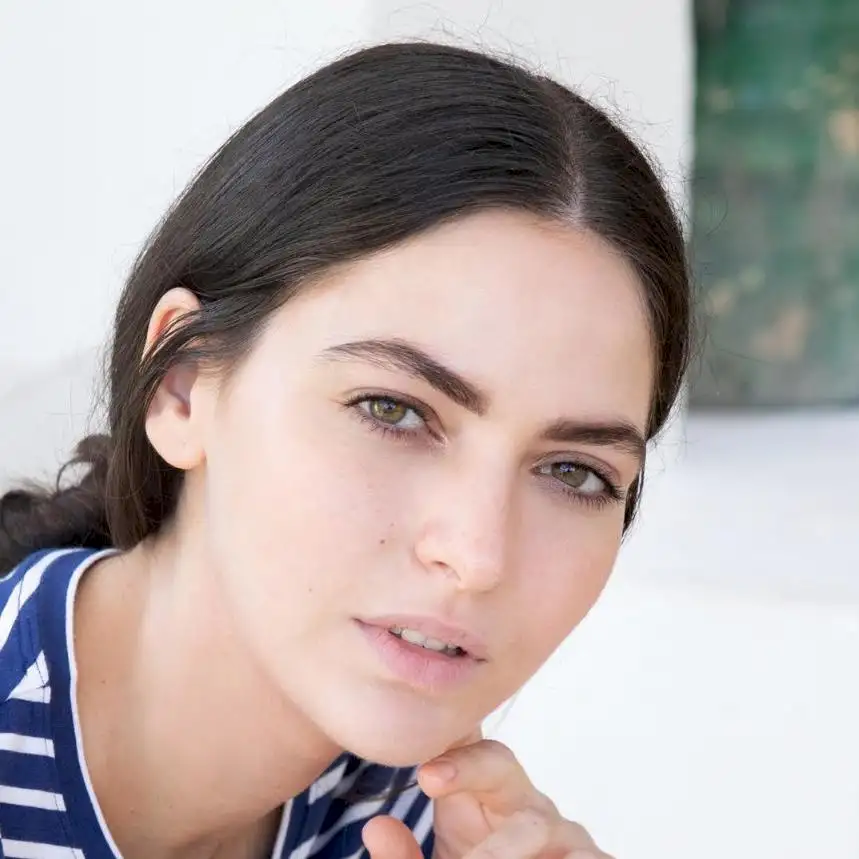 Written by Benedetta Canale
modified 16 June 2023
5 min. read
---
Learn how to move with ease in Puglia's "White Town" with the locals' best tips
Ostuni is one of the most characteristic and effervescent towns of Puglia. Known as the "white town", from a distance it looks like a castle straight out of a fairytale. 
Ostuni (Sctún in the dialectal form), according to one of the most accredited theories, derives from the Arab word Zeitoun which means Olive or Olive tree. This certainly makes sense, being surrounded by olive trees as far as the eye can see, and to stop them only the sight of the vivid blue of the Adriatic Sea.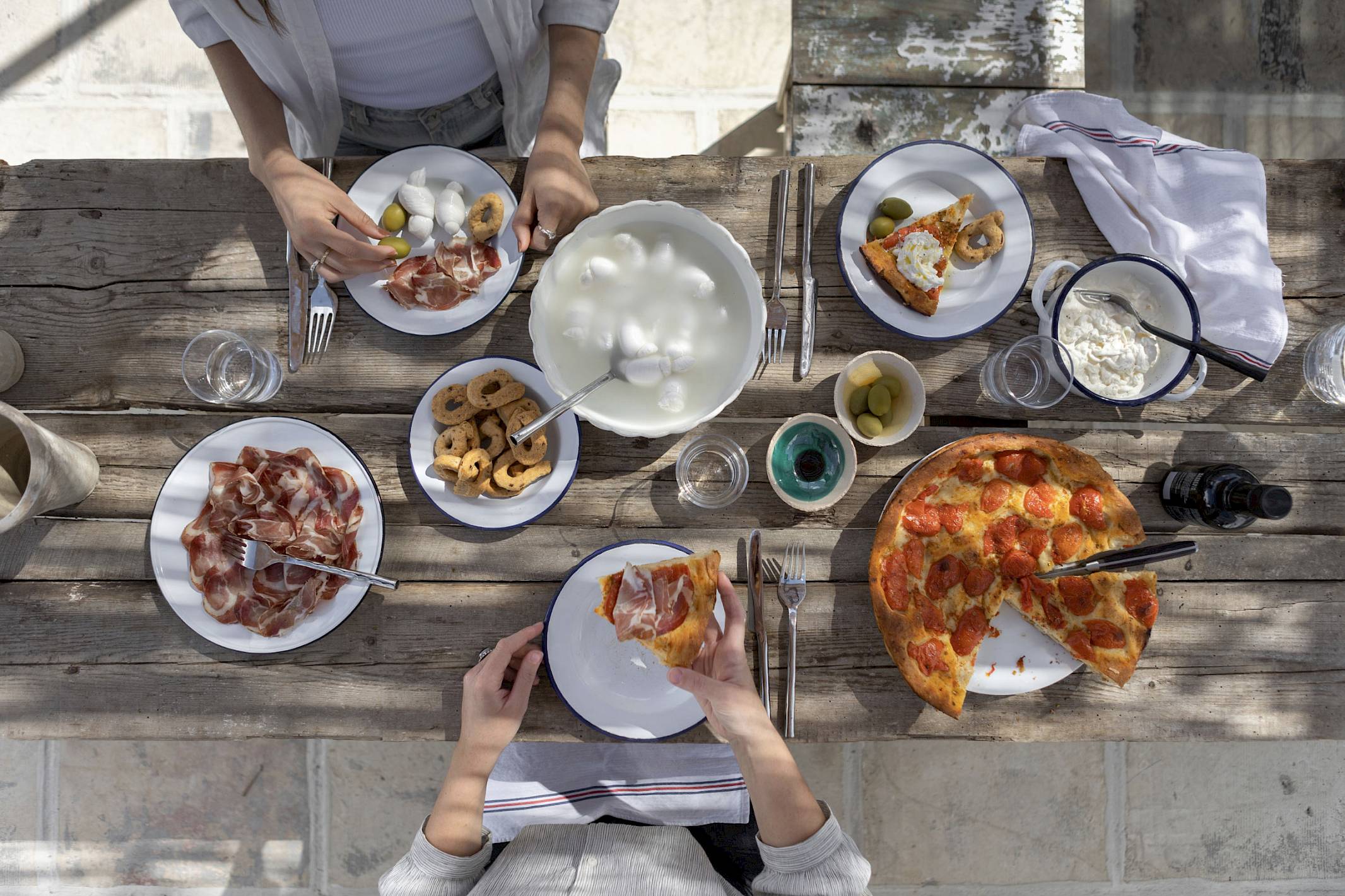 Its signature white little houses, its tiny roads adorned with flowers and the stunning view make Ostuni one of the most visited and loved towns of Puglia. This unfortunately has led some of the restaurants and businesses to take a rather touristic turn, losing some of that original charm. 
But don't worry, we are here to help you out to live Ostuni as only a local could do.
BREAKFAST
Let's start with a good breakfast, this in Ostuni means heading to Pasticceria da Pasquale, near the main square. You'll be petrified by the overwhelming choice of desserts in the window of the bar: Pasticciotti, Tette della Monaca, Code d'Aragosta and much more. The bar doesn't have indoor seats so either you opt for a breakfast "all'italiana", that's to say staying at the counter, either you sit outside, or you opt for a take away and enjoy your Tetta della Monaca (literally, a nun's boob) walking towards the town's Villa (the municipal park). 
MARKETS AND GROCERY SHOPPING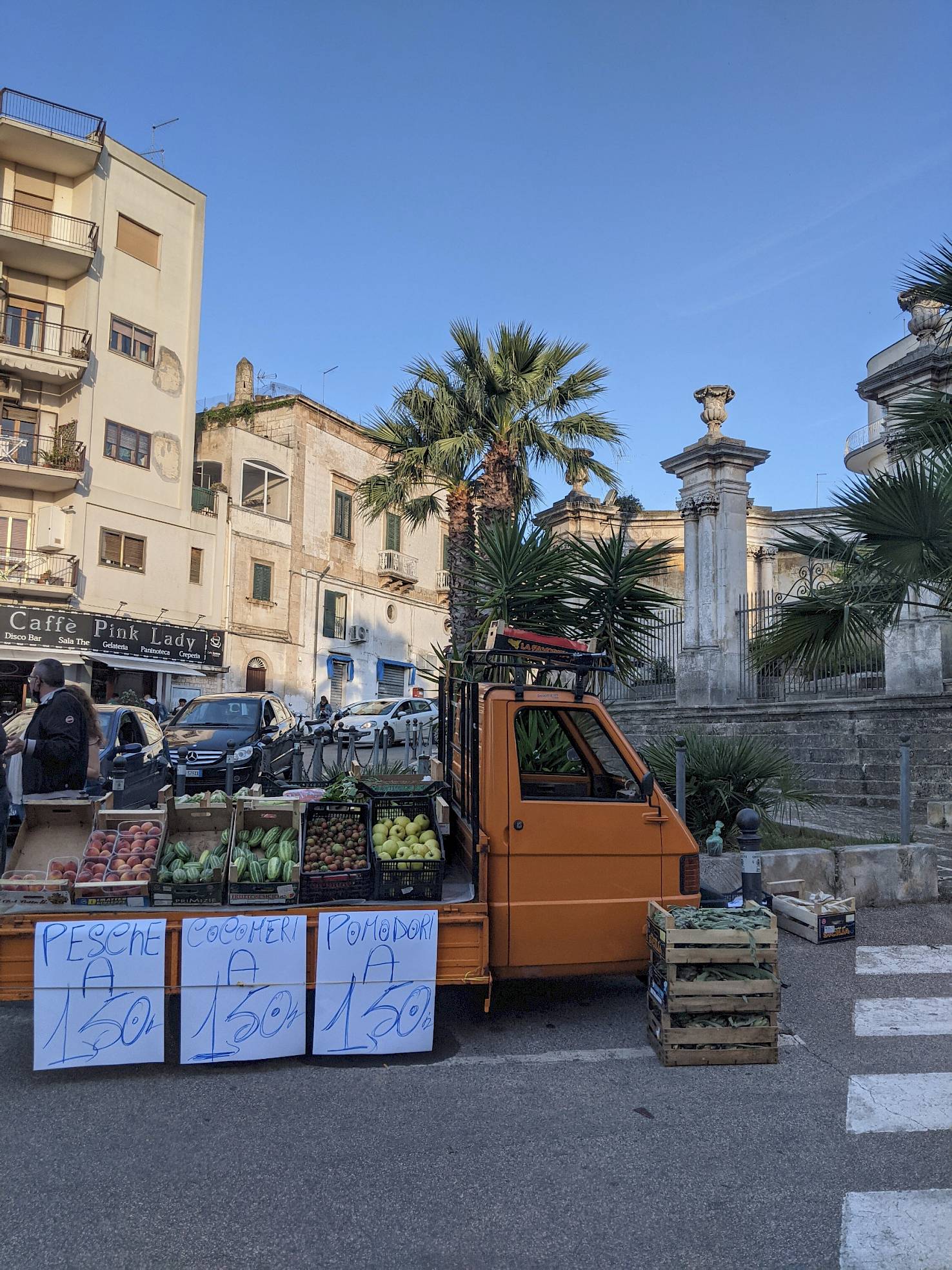 Here, every second Sunday of the month, the Antiques Market takes place, in and around the Parco Rimembranze, while the regular Farmers Market takes place every Saturday morning in Via Nino Sansone. Another gem is Bio Solequo Coop - Giardini della Grata, an historic vegetable garden that was restored to its original purpose. You can have a look and buy their amazing products every Thursday morning.
For a super local grocery shopping head to Bottega Italiana. Giuseppe and his wife are the owners of Masseria Fragnite and here they sell their km0 products alongside other local delicacies and fresh produce. Try the fresh orecchiette paired with the Pomodoro Calemone (Slow Food certified, from Torre Guaceto) and Cacio Ricotta or, for the brave, Ricotta Forte, for a typical Pugliese meal in the comfort of your villa. 
If you don't feel like cooking, don't desperate: go to Caseificio Bianca Ostuni and ask for Capocollo di Martina Franca (it's a pork cold cut), Stracciatella and Nodini, now off to Panificio Valente for some Focaccia Barese and Taralli, finish with a Rosé wine and here you have the perfect frugal lunch. 
SHOPPING 
If you are looking for a different kind of shopping, cross the Villa and head to Officine Silentio. This shop will steal your heart with the vibrant colors of their fabrics, consciously made in India with natural dyes. Their dreamy dresses and skirts will be the only thing you'll want to wear during your holiday, and they also have a great selection of vintage pieces.  
TAKE A BREAK
I know, shopping is tiring, so what about a Panzerotto break?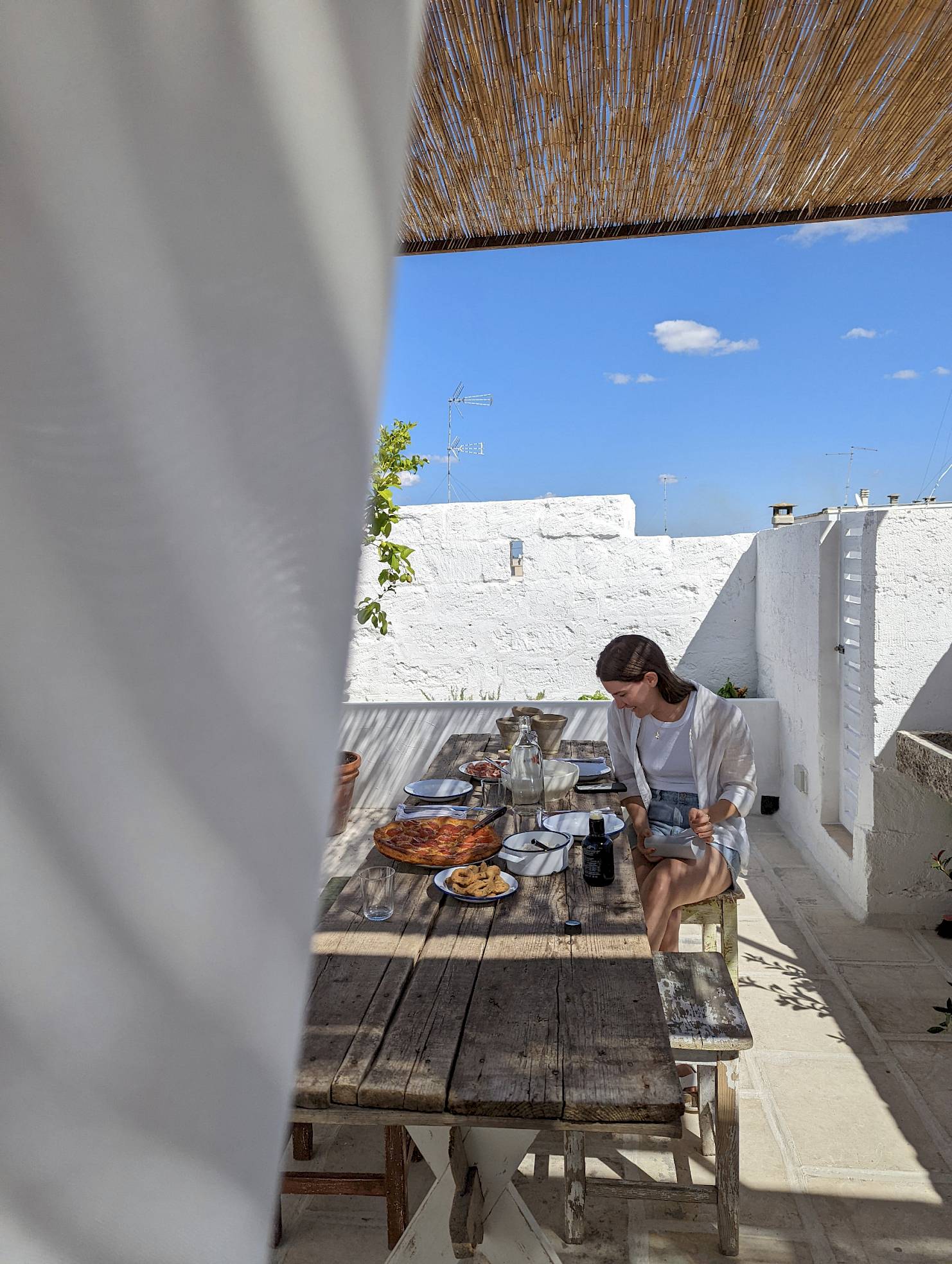 Walking back towards the main square, you'll find Asso Di Spade, for the most famous panzerotti in Ostuni. What is a panzerotto? A panzerotto is fried pizza dough filled with tomato and mozzarella in the classic version, but you'll find many more delicious variants. 
As we already mentioned, everything will close around 1/2pm to re-open at 4/5pm. This time frame is perfect to head back to your villa, avoid the hottest hours, have some rest or take a dip in the sea. 
OSTUNI BY NIGHT
Around 6/7 pm you should be ready again to keep on with the exploration: let's head to the old town. The road that goes up the old town is very touristic, and I wouldn't recommend stopping at any of the shops or restaurants but in the secondary little streets there are a few gems. 
Stop for an aperitivo at Acquasanta Dispensa e Vino for a great selection of local products and natural wines in a young and fresh atmosphere. 
Later head to Casa San Giacomo, for a typical Pugliese dinner with a romantic feel. 
Finally end the night at Cremeria alla Scala for the best gelato in town or at Hanky Panky's for outstanding cocktails.
Do you also want to discover Puglia? Have a look at our holiday villas in Puglia here.
---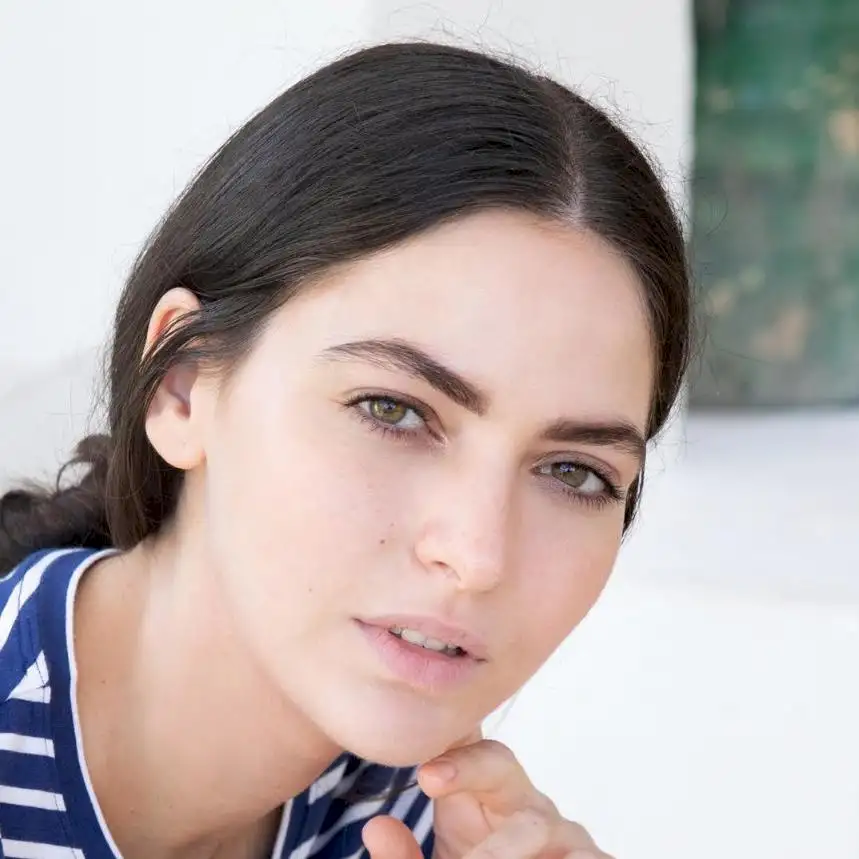 Benedetta Canale
I'm an art director, foodie and life enthusiast from Rome with Umbrian roots. I lived in Florence to study arts, and in Puglia to work in hospitality, kitchen and events. Food is my religion and I love to share my favorite places because food always tastes better when shared.