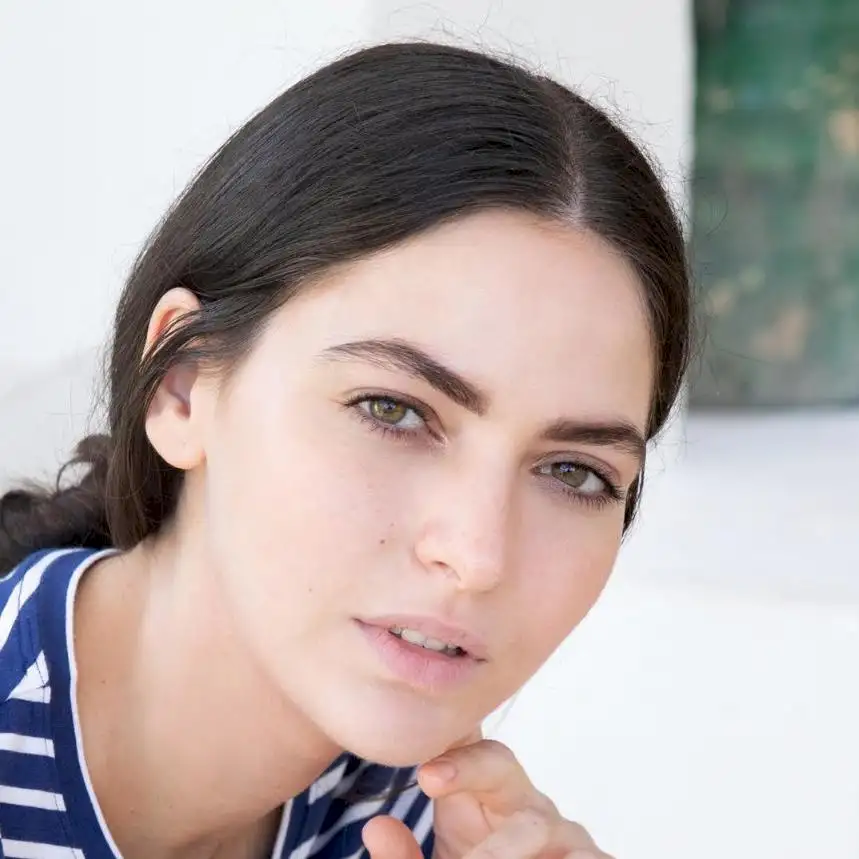 Written by Benedetta Canale
modified 29 September 2023
5 min. read
---
Dodge the fuss of guides and articles and discover ten fundamental things to know before heading to Puglia. You can thank us later.
No, Puglia is not Italy. Puglia is… Puglia!
Puglia, like every other Italian region, has its peculiarities but unlike all others, it seems to have its own seasons, its own landscapes, its own conception of time, its own produce and so on. Basically, if you saw Italy you didn't see Puglia and vice versa.
This is one of the reasons why Puglia is not only loved by foreigners but by Italians as well. This brings us to the first aspect to consider when traveling to Puglia. Let's see the full list: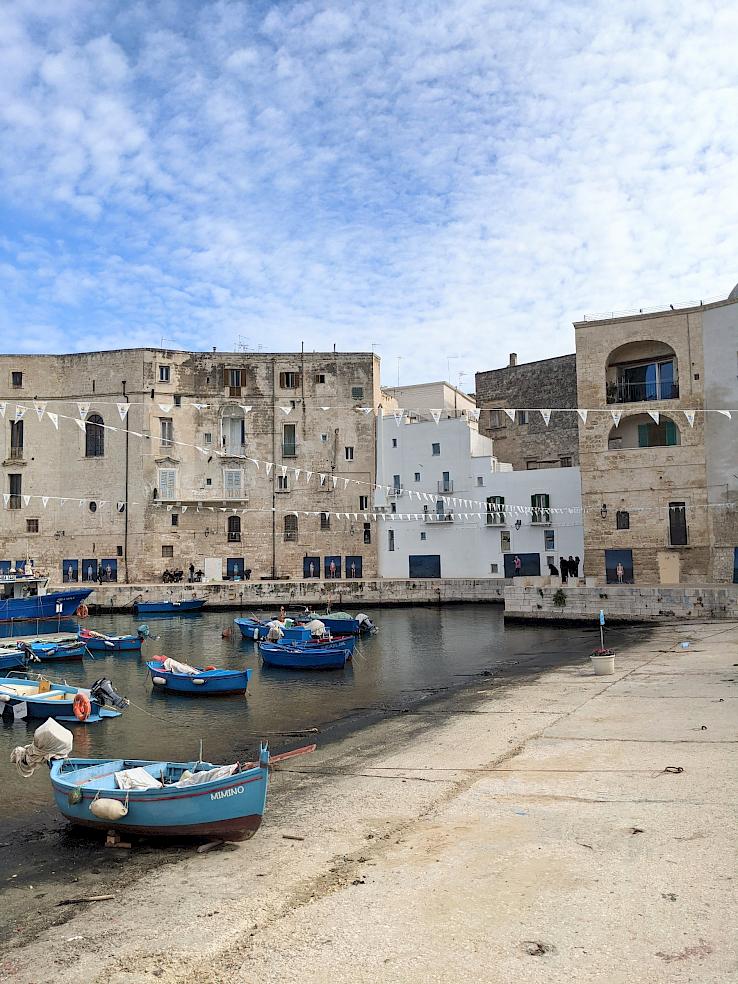 The season
Puglia has a very mild climate but this doesn't mean seasons don't exist and that it is never cold, it can also snow (even if it's rare)! Apart from the heat/cold, there are other factors to consider when choosing the season. December to March are the coldest months of the year, from 7°C and 12°C, and many businesses in Puglia shut down but on the bright side, tourism is at its lowest. April and May are wonderful, not many tourists around, a warm sun, businesses reopen, everything is in full bloom and you can start having the first deeps in the sea. I would suggest June-July to those who enjoy the heat and don't mind the people, it's full summer and still wonderful. August is the perfect month to nestle and enjoy the quietness of a villa because it could get quite busy. Book restaurants and beaches in advance or just take advantage of a nice bbq by the pool at home. If you would like to enjoy the sea in peace, consider renting a day trip with a boat where lunch is usually included. September is a true hack, it's Summer but Italians are back to work. October and November are great months for enjoying what's left from the summer warmth, yet a few businesses could shut down, yet you'll be able to witness the magic of the olive harvest and taste new oil.  
Having a car
Having or renting a car in Puglia is a must for numerous reasons. Public Taxis are only present in the main towns (Bari, Brindisi, Foggia, Taranto) for the rest, you'll have to rely on NCC (that stands for rental with driver) that are very expensive and have to be arranged specifically. If you think you only want to get to your destination and don't move for the whole length of your stay, well,  you're losing out on something. From North European countries it's just a comfortable 2 day drive. If you're renting it, make sure to get insurance of the "kasko" type because there are many dirt and bumpy roads in Puglia that could lead to painful expenses. 
You can stay in buildings with historical value
A big part of the Pugliese experience is the stay that can become itself one of the main highlights of your trip. Indeed in Puglia you can stay in a Trullo, the traditional circular stone houses with conical roofs, in a Masseria, old farmhouses adjacent to a woodland or plantation, or in a marvelous Palazzo often adorned with frescoes. 
Pennica
It may seem weird to quote the pennica, that is to say the afternoon nap, in this list but considering its length and diffusion here in Puglia, believe me that you want to know this. From 1.30/2pm to 4/4.30pm everything shuts down (apart from restaurants of course and big supermarkets). This is because Pugliese people highly value their time and their rest and the rhythms of Summer, albeit prolific, may interfere with it. The good side of it is that they close pretty late.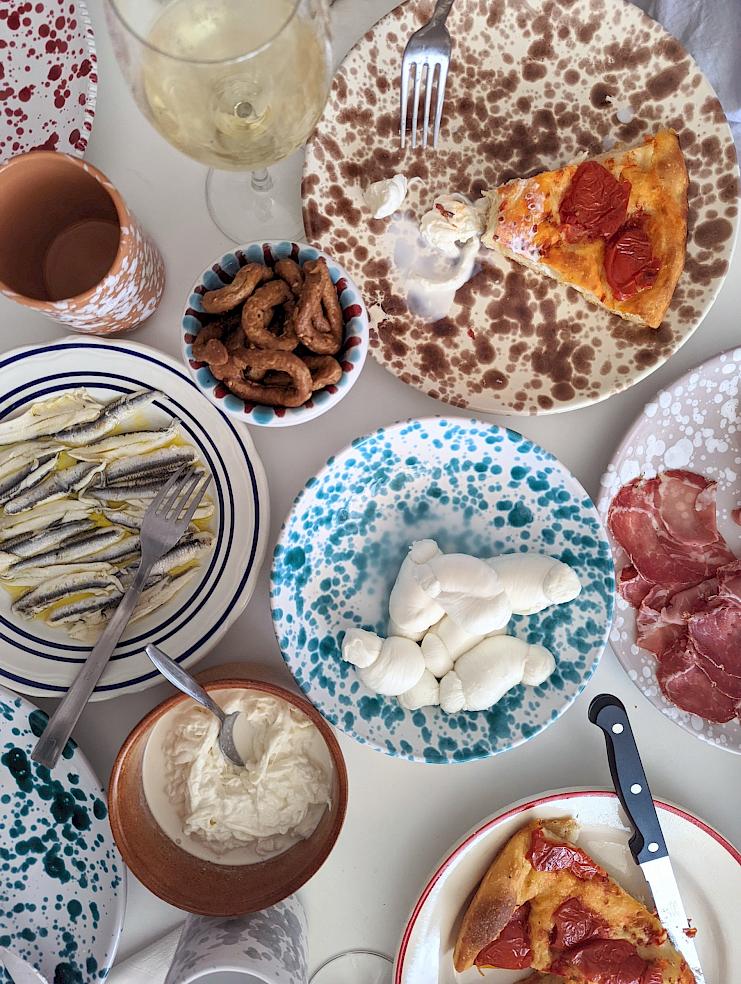 Safety
Puglia is overall a very safe region and the only thing you should pay attention to are pickpockets, in the same way as any other part of Italy. I would suggest you to mind your bag or backpack in busy places and never leave them unattained when you take a swim. When leaving your place, lock it how you would do anywhere else and make sure not to leave valuable things in sight. Another thing I suggest you to be careful with is the car, better to have an alarm installed. 
Free beaches or beach clubs
Everywhere in Puglia you'll be able to choose between sandy and rocky beaches, wild beaches and private beaches. Private beaches are called "Lido", the entry is usually free of charge, but you pay for sunbeds and umbrellas. Yet you'll have access to services such as toilets, showers, bars and restaurants (some have the service directly to the umbrella, so fancy). I would generally recommend the wild beaches, whether sandy or rocky, because beach clubs usually overdo with loud music but from time to time it's nice to be in a more exclusive environment and lie comfortably on a sunbed sipping on a g&t.
Book in advance (particularly for the busiest months)
This doesn't only apply to flights and accommodations but what I want to underline here is that if you already have an idea of planning or a favorite restaurant you really want to go to, book it in advance. Particularly in the busiest months like July and August, finding a spot in a restaurant becomes a real challenge due to the limited space and the big number of requests. If you don't like unequipped beaches you may also think to book beach clubs.
Overrated towns
If you have a limited time frame I would suggest you to avoid Polignano a Mare in favor of Monopoli and San Vito di Polignano, Alberobello in favor of Martina Franca and Cisternino and Ostuni in favor of Trani and Bari.
Matera is not in Puglia
I don't know if you are shocked, already knew it or never raised the issue but yes, Matera is in Basilicata. Although it's just 20 minutes away from the Pugliese town of Altamura, you could definitely consider a stop! 
You can't leave Puglia without having eaten 
Panzerotto, orecchiette, bombette, taralli, mozzarella, burrata, pasticciotto, barattiere (when in season) and sea urchins 'ricci di mare' (Feb-Mar-Apr-Sept-Oct-Nov-Dec). 
Do you also want to discover Puglia? Have a look at our holiday villas in Puglia here.
---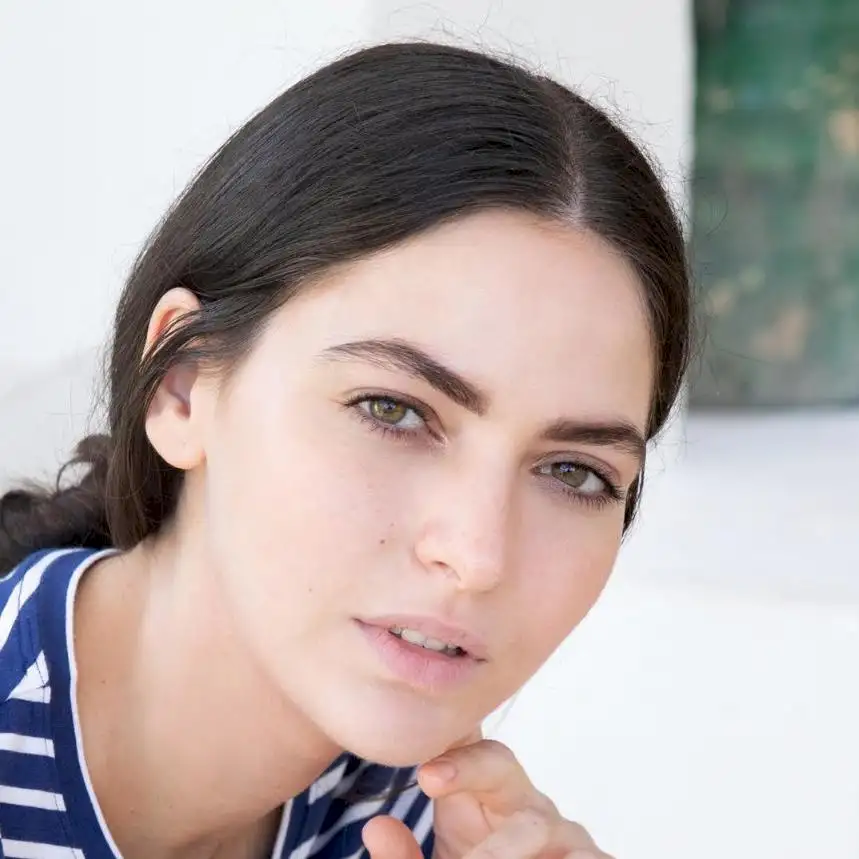 Benedetta Canale
I'm an art director, foodie and life enthusiast from Rome with Umbrian roots. I lived in Florence to study arts, and in Puglia to work in hospitality, kitchen and events. Food is my religion and I love to share my favorite places because food always tastes better when shared.